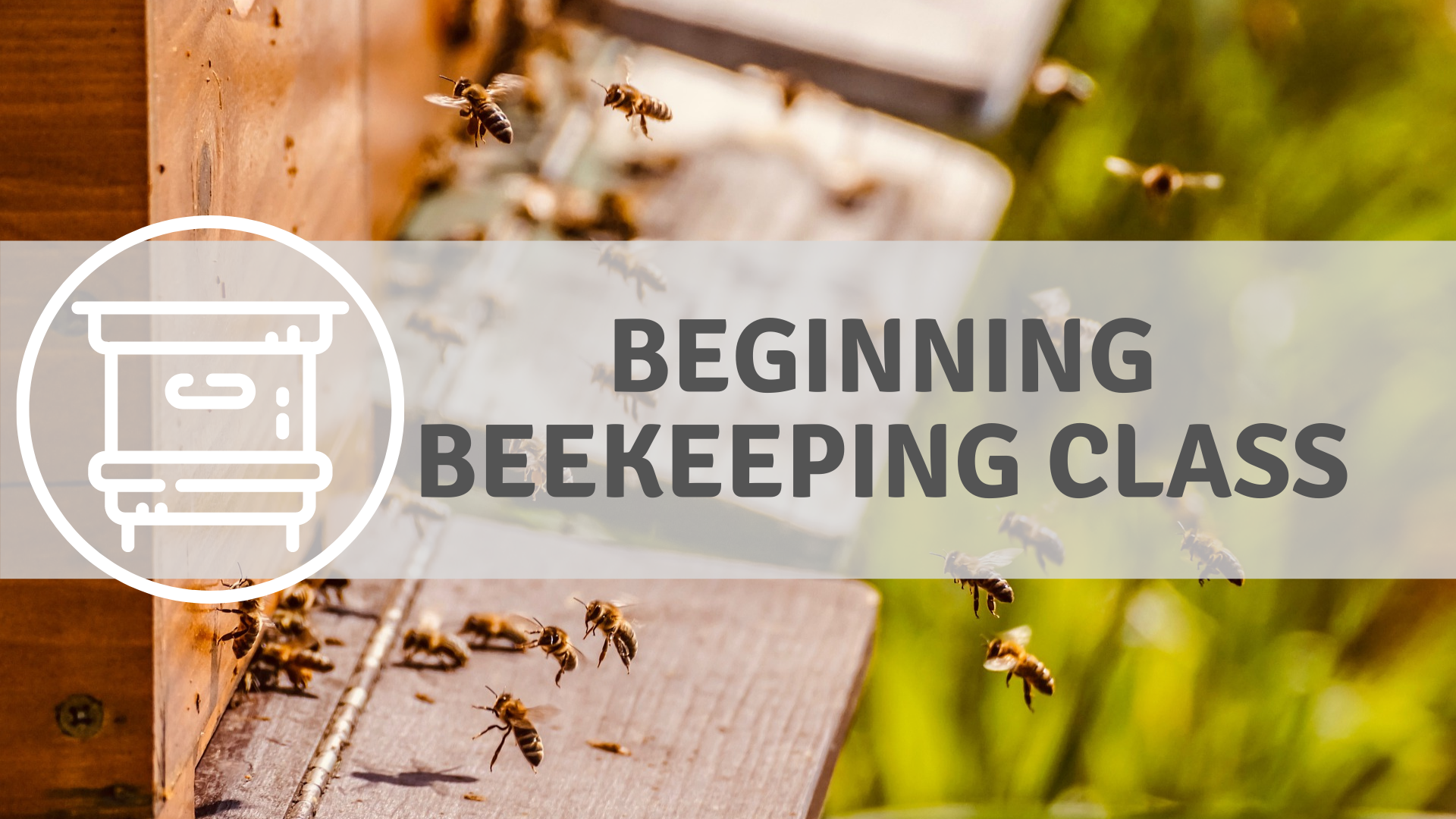 Virtual Class - Beginning Beekeeping
Virtual Beginning Beekeeping
We remember firsthand what it felt like to jump into beekeeping- the excitement, the questions, the concerns, and the overwhelming feeling of so much to learn! Join Blake, a nationally recognized speaker, teacher, and lifelong beekeeper as he simplifies beekeeping and teaches you everything you need to successfully manage bees! This class is curated from thousands of hours of teaching experience, and is applicable no matter where you plan to keep bees in the USA! 

Duration- 5hrs 11min
Style- Images, lecture & bee yard videos
Access Duration- 12 months after purchase
Learn Best Practices
Successful beekeeping is an art and a science.  This class will give you a healthy dose of both!
Flexible
Learn at your own pace when it is convenient for you and have fun in the process.
Affordable
For a limited time we are offering this course for $49.99!
Class Topics: 
IMPORTANCE OF BEES & CLASS OVERVIEW
Why bees & basic beekeeping matters
PROTECTIVE GEAR
Protective equipment
Smoker usage & lighting
Hive tools, bee brushes, frame grip, other tools
What to do when you get stung & normal/abnormal response
Review/Quiz
WOODENWARE
Hive components
Hive Assembly
Review/Quiz
TYPES OF BEES
Breeds of bees
Worker Bees
Queen
Drones
Review/Quiz
IDENTIFICATION
In Hive ID
Bee ID
Comb Color
Review/Quiz
PESTS & DISEASES
Pests & disease overview
Varroa Overview
Varroa symptoms
Testing for varroa
Treating for varroa
Small Hive Beetle Overview & ID
SHB Control
Saving slimed frames
Wax moth Overview & ID
Wax moth control
Saving wax moth frames
EFB
AFB
CHALKBROOD
CCD, Murder Hornets, Africanized bees
Bears, skunks, birds, ants
Review/Quiz
OBTAINING BEES
Obtaining Bees Overview
Catching swarms
Making splits
Bee removals
Package bees
Nucs
Hives
Review/Quiz
MANAGING YOUR HIVES
Hive placement
When & how to inspect your hive
Finding & Replacing Queens
Review/Quiz
-Feeding
Feeding Syrup-Why & What
Types of feeders
When to feed
How to mix syrup & feed
How bees gather, Feeding pollen sub-why & what
When to feed pollen sub
How to feed
Review/Quiz
-Adding Boxes
When & why to add a second brood box
When & how to add supers
Review/Quiz 
PRODUCING & HARVESTING HONEY
How bees make honey
What to expect year 1
When & how much honey to harvest
How to harvest honey
Extracting honey
Bottling honey
Post harvest hive care
Review/Quiz 
PERSONALIZED APPLICATION
A step-by-step guide for what to do and when from getting bees in the spring (packages) through to next spring.
Check back often for new classes!