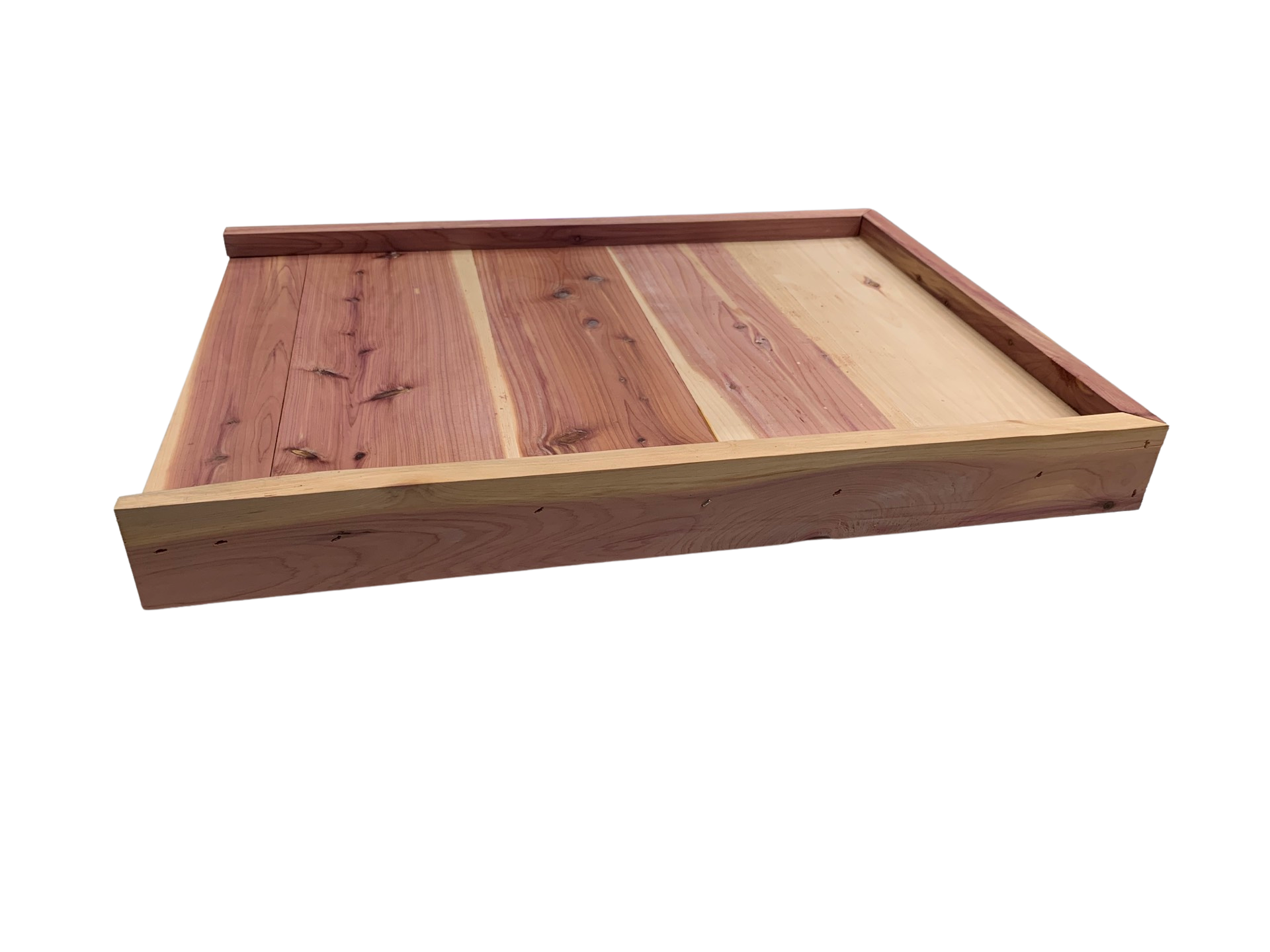 SOLID Bottom Board CEDAR 10 Frame
The Assembled Bottom Board is the foundation to your hive. It provides the entrance to your hive and gives the bees proper space to work.
The Bee Supply's new Cedar Woodenware is manufactured from a beautiful red Eastern cedar in Kentucky USA. This solid cedar material is naturally rot, insect and mold resistant.
 Fun fact – Cedar molecules are tightly packed creating a strong bond in the wood.  This makes our cedar woodenware lighter in weight but with strength similar to pine.
All bottom boards include an entrance reducer. Reversible