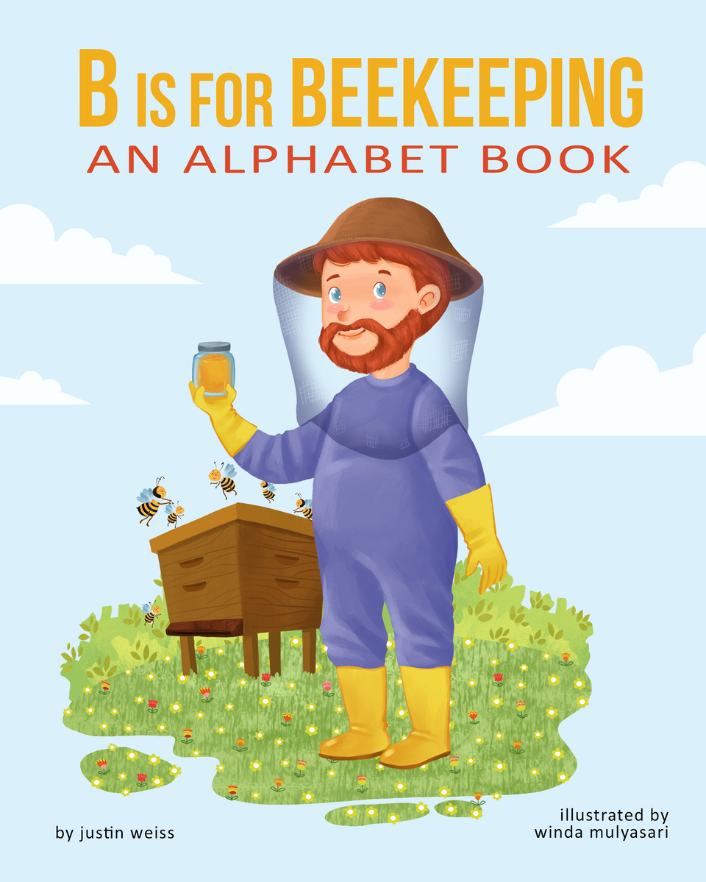 B is for Beekeeping is the 
must-have
award-winning
 children's book for all beekeeping enthusiasts.
Encourage the next generation of beekeepers by teaching them the ABCs of beekeeping with playful illustrations and easy-to-understand vocabulary.

Did you know one-third of the food we eat gets pollinated by honeybees? Honeybees are critical to our ecosystem. By purchasing this book, you are helping children learn the important role that honeybees play in our world. Additionally, your purchase benefits the protection of all bees! B is for Beekeeping will be making a special donation to organizations that help preserve bees and their habitats.