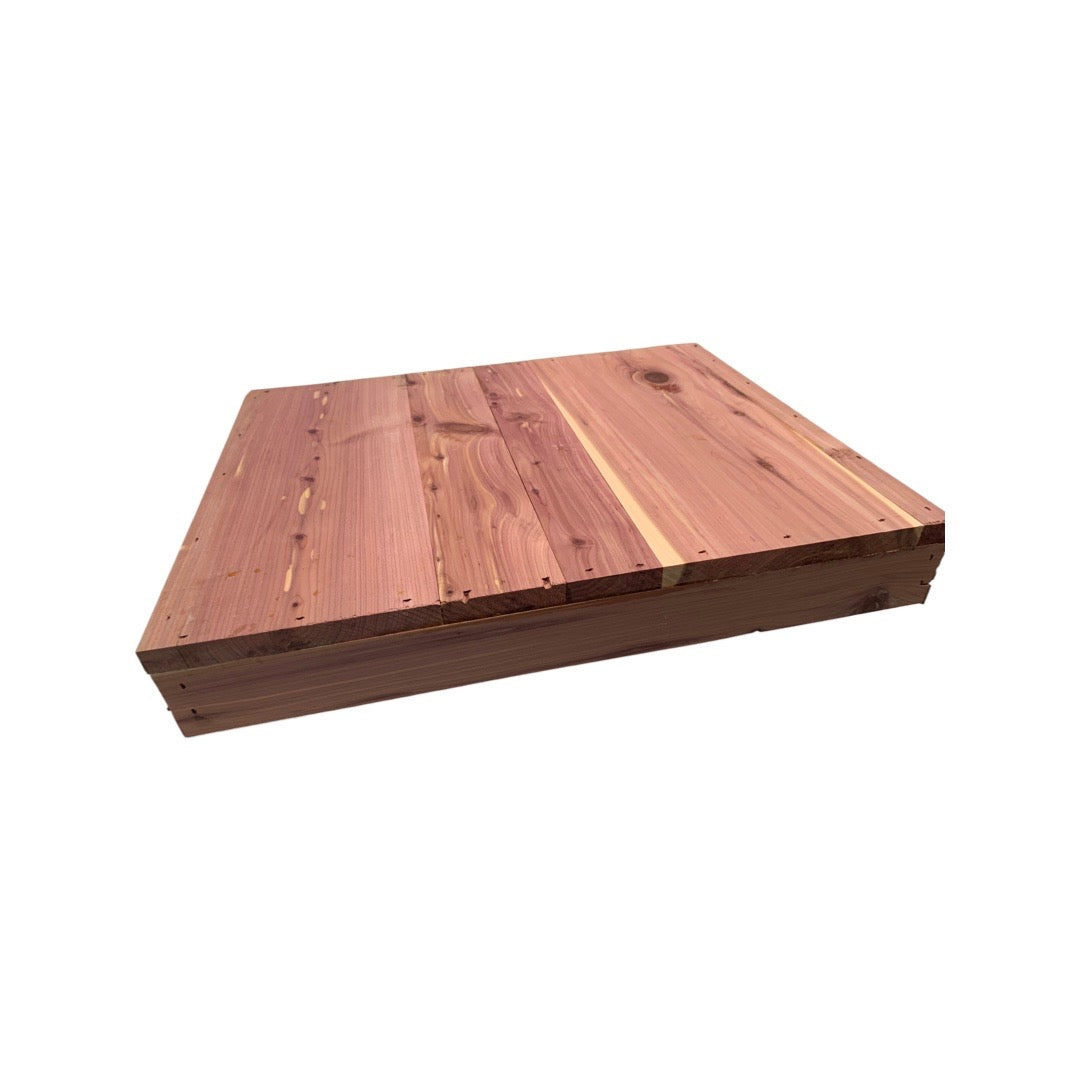 10 Frame CEDAR Telescoping Cover w/o Inner Cover
Cedar repels undesirable pests, lasts longer than pine and has a pleasant aroma and wood grain pattern.
Telescoping Covers are the roof of your hive. Like your own house; you want one that will withstand the harshest conditions. Use our Inner Cover in conjunction with our Telescoping Cover to allow moisture to escape and provide proper ventilation for your colony. These telescoping covers are painted for your convenience.
The Bee Supply's new Cedar Woodenware is manufactured from a beautiful red Eastern cedar in Kentucky USA.
Fun fact – Cedar molecules are tightly packed creating a strong bond in the wood.  This makes our cedar woodenware lighter in weight but with strength similar to pine.
Only compatible with 10 frame equipment. Inner cover not included.