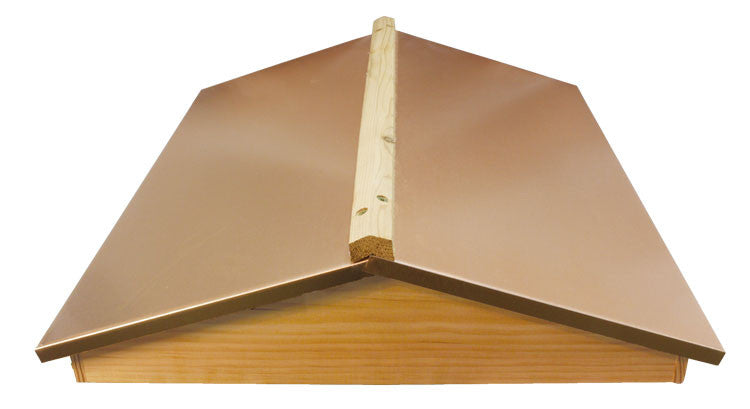 10 Frame UNFINISHED Copper Colored Garden Hivery Cover
Garden Hivery Covers transform your hives into stunning, elegant pieces of art. This decorative Telescoping Cover is made with copper colored anodized aluminum so it won't patina with age. Our cover is fully assembled and is the perfect accent to any garden!
Product does have sharp edges.
inside dimensions 20 3/8 x 16 7/8 x 1 1/2" Fits standard 10 frame equipment