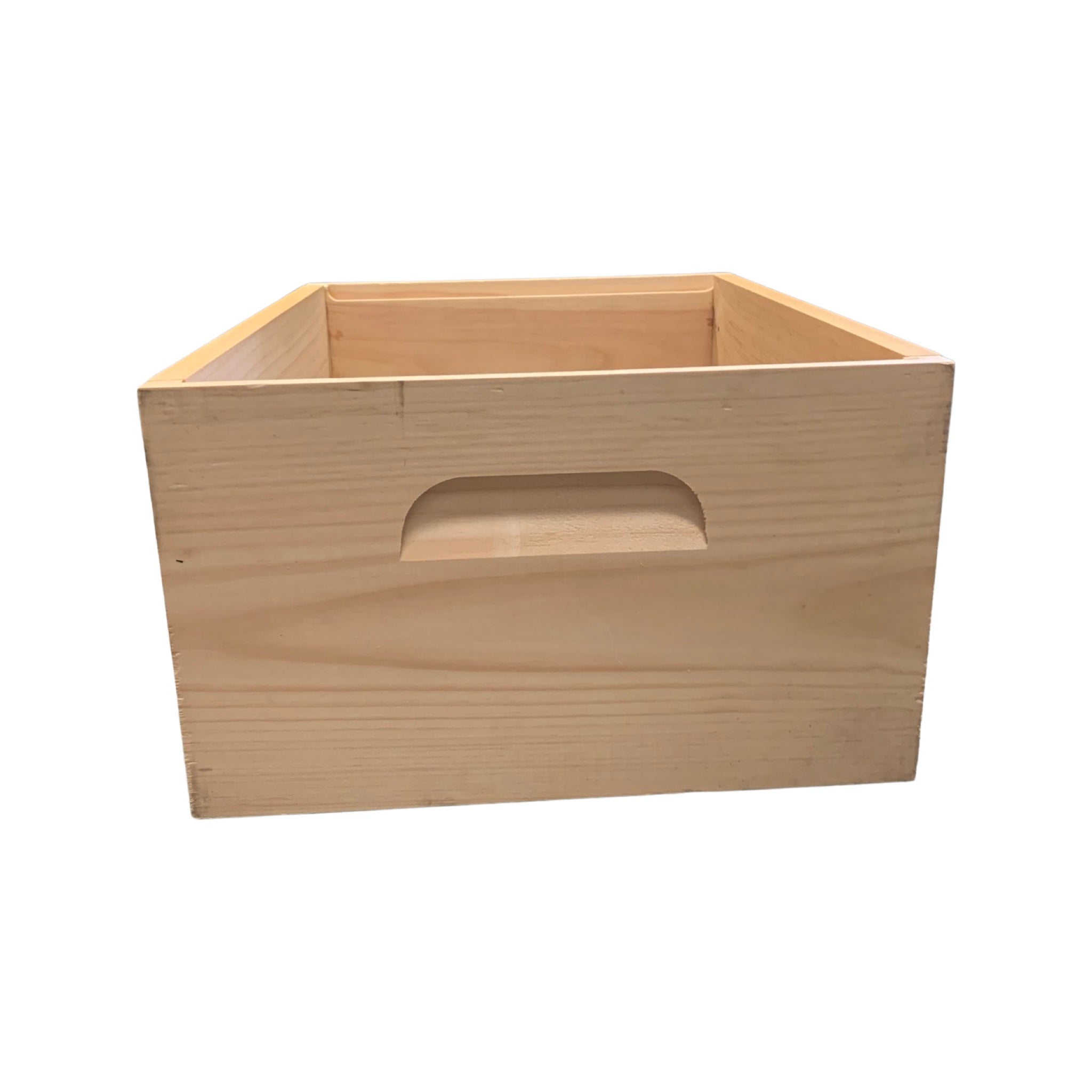 Premier PURA Assembled Unfinished 10 Frame Deep Hive Box only (frames & foundation not included)
The newest offering from Premier Bee Products - Premier Pura Deep Hive Bodies are easily one of the best quality hive bodies available today.
Nature pays attention to details.  Premier Bee does too.  Carefully milled from commercial grade white pine lumber Pura hives are a nod to the purest parts of nature. Premier has replaced traditional box joints with precision cut dovetail joints to provide greater strength.  The half blind design (joints on only one side) reduces potential for rot.  One of the best bee boxes on the market.