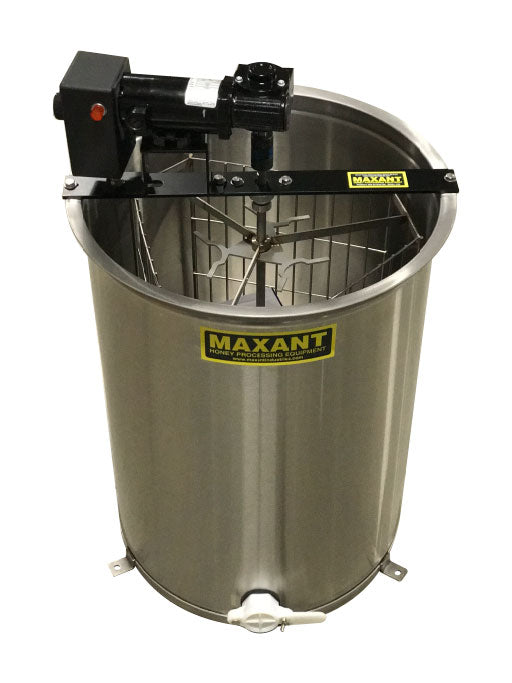 Maxant 3100 P9 Frame Power Extractor
This Item is available for in store pick-up only. 
For advanced hobby beekeepers – a money maker! Time is money and this machine is fast!
Same as the Hand 9F except with a variable speed motor. Our most popular machine. Nothing else on the market is quite like it. Extremely well-engineered with a conical bottom. Made from 20 gauge stainless steel. Stiffening rings located at top and bottom. Will extract wood or plastic frames with no modifications. Extracts 6 medium/shallows radially and 3 deeps/medium-shallows tangentially. Leg kit not included, sold separately.
This machine is 18.5" in diameter, and 24.5" in height.
3100 Power Extractor Instructions
3100 Series Assembly Instructions
Note: We do not ship this product