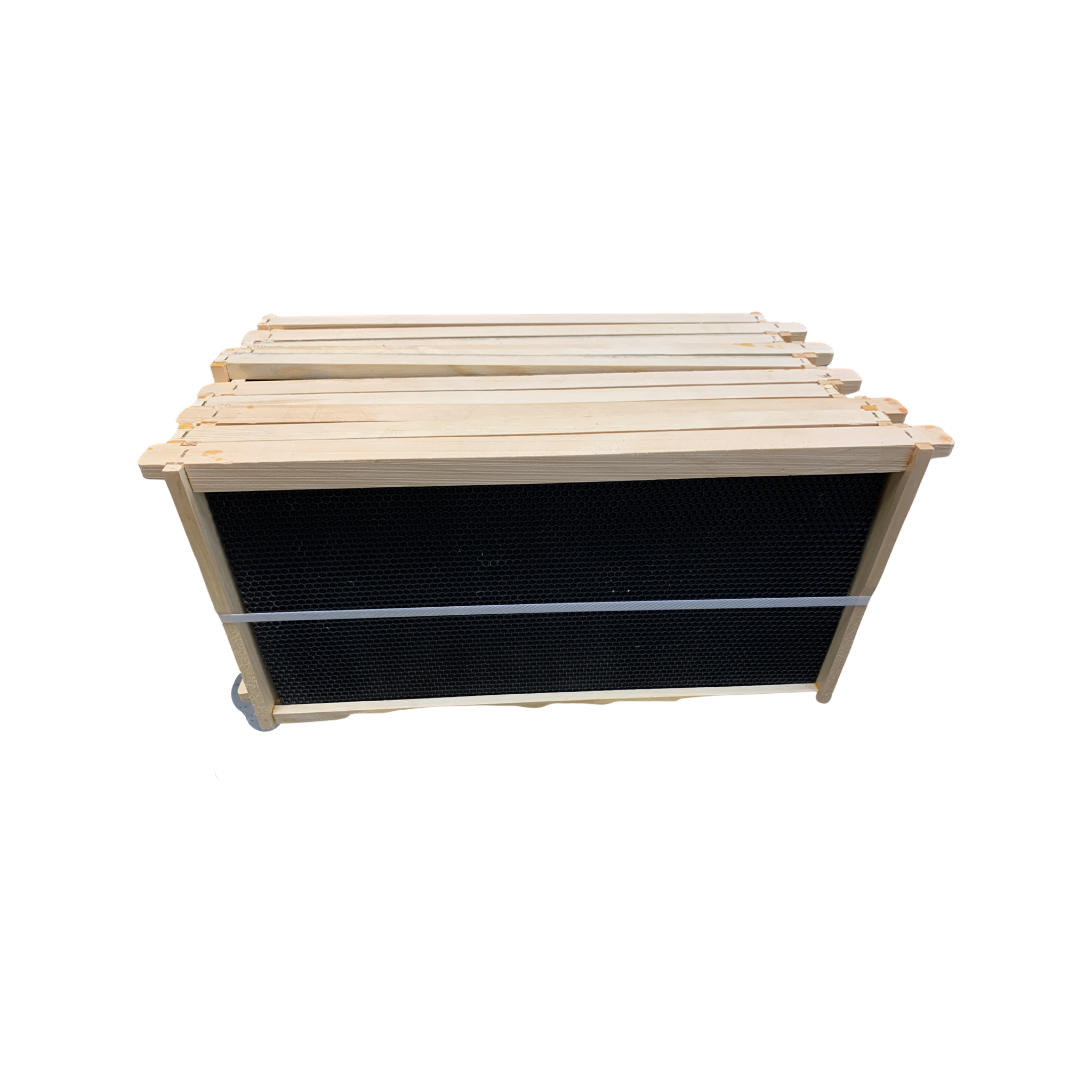 Case of 10 Deep Assembled Frames w/BLACK Premier Foundation
Our deep assembled frame combines all the benefits of Puracell™ foundation with the highest quality frame in beekeeping.
Sturdy, select-grade white pine is joined by waterproof Hivebond™ 4000 wood glue and six staples to remain resilient for years to come.
Puracell™ foundation's true-to-nature cell pattern and 100% capping beeswax coating prompts bees to draw comb faster than any other foundation. Plus, virgin, FDA-approved plastic withstands any warping, blowouts, or breakages.
Frame ships fully assembled with foundation. 
Dimensions: 19" x 9-1/8"
Product weight: 8 lbs
Foundation cell size: 5.3 mm
Color options: Black, White, Yellow
Wax coat: Single coat of pure, rendered capping beeswax from A.H. Meyer & Sons
Lumber: Select-grade eastern white pine
Plastic material: Virgin, food-grade plastic (BPA-free)
For use in 9-5/8" hive bodies
Made 100% in the USA