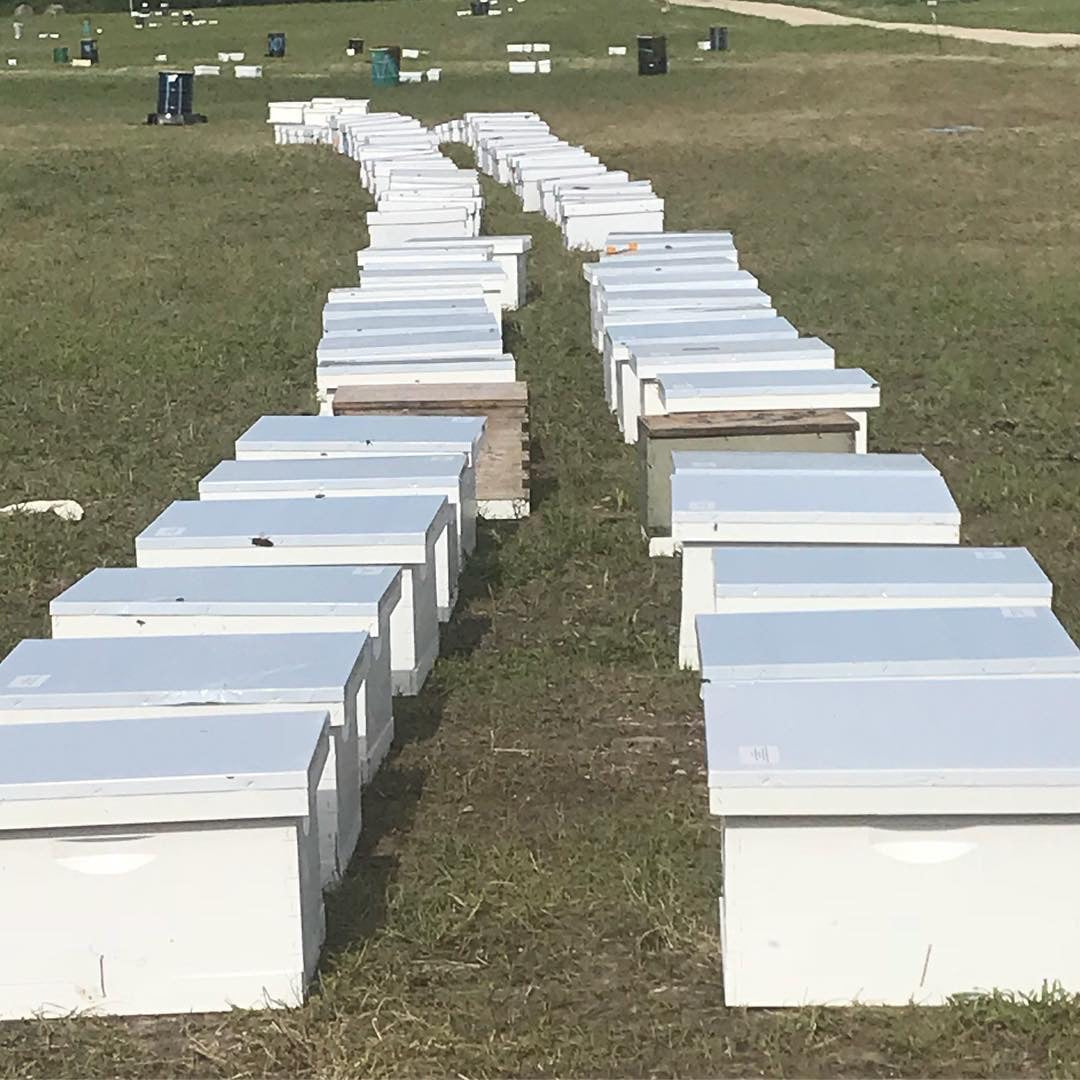 2024 Texas 5000 Single - Marked Queen
Get your Texas 5000™ Single Story Hive for 2024, with an impressive blend of Carniolan and Italian genetics! Your hive includes all the starter woodenware with 9 frames installed. Your new hive also  includes a marked 2024 laying Italian/Carniolan queen and minimum of 3 frames of brood Our 14-day money back promise and healthy hive guarantee, makes it easy to enjoy your new bees.  Get the absolute best Texas-raised genetics!
Our Texas 5000™ Honey Bees are bred from our most hardy  Carniolan and Italian bees.  Known for their stamina and honey production these bees are also bred to be VSH (Varroa Sensitive Hygiene) resistant.
Choose your pick-up location and date when ordering.
You will receive pick-up instruction emails the week prior to your pick up date.

Not sure which breed is right for you? Check out this comparison chart of the breeds we offer. 

Comparison Chart for bee breeds

or

Decision chart

10 frame box with 9 frames installed

Marked 2024 laying TX5000™ queen

New painted box

New painted telescoping lid

New inner cover

New painted solid bottom board

Minimum 3 frames of brood

Healthy Hive Guarantee!

Texas Bees
Pickup in Blue Ridge & Dayton - 11 AM - 6 PM
Pickup in Round Rock 10 AM - 3 PM- Please check in at the Round Rock store for check in prior to arrival at the bee pick-up location
When selecting bees for your hive, be sure to pick a location and time that works for you. Note: Changes to bee products (i.e., pick up dates/times) will incur a $25 service fee.