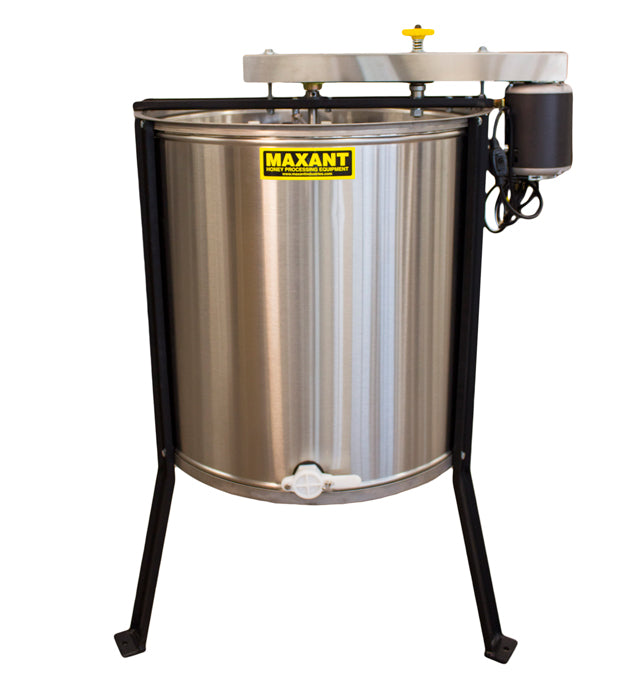 Maxant 1400PL 10-20 Frame Power Extractor
This Item is available for in store pick-up only. 
Now is the time to graduate. You are making lots of honey and need a good rugged, simple, powerful, workhorse machine to generate volume. This machine will hold ten deep or twenty medium/shallow frames extracted radially. Conical bottom drains to nylon honey gate (included). Made from 20 gauge #4 polished stainless steel. Manually adjusted speed control. Rugged 1/3 HP motor. No comparison to other machines on the market. This is unique! Will extract wood or plastic frames with no modifications. Ready to plug and play!

A Note About Honey Gates:
Maxant's extractors are no longer built with a honey gate. The design for the user's benefit during the extracting process. The old design with the honey gate did not allow for a full drain during extraction. Maxant's new and improved design is a welded-on 1 1/4' NPT stainless male fitting. This fitting sits flush with the conical bottom pan, allowing for a full and complete drain. No gaskets to leak or deteriorate over time. During extraction, the outlet should never be blocked or closed off, as the honey must flow freely. Included with the extractor is a storage/dust cap. Happy extracting!