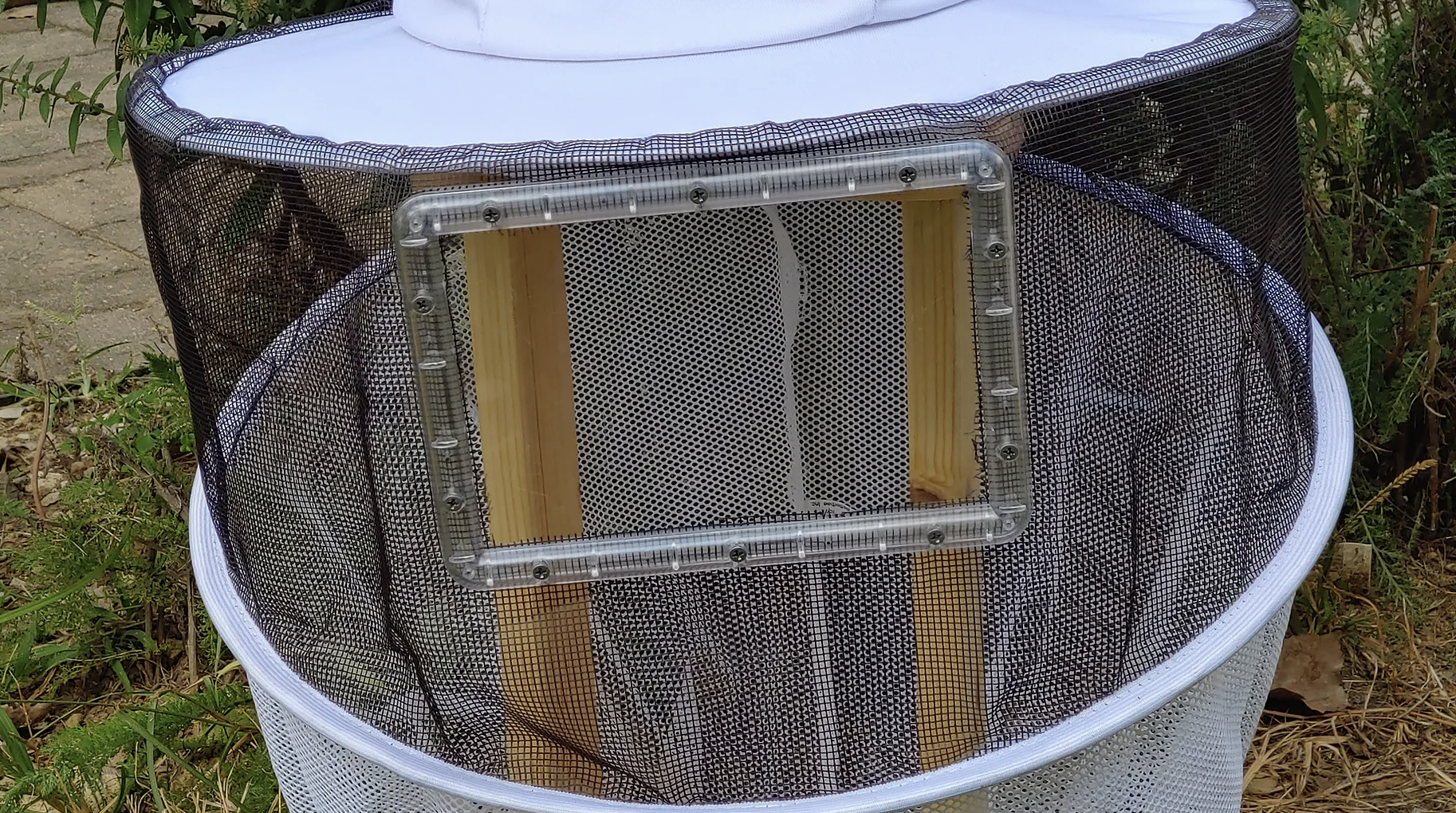 Get a Good look and know for sure.
The only way to know for sure how your hives are doing is to get a good look at the brood pattern and see the eggs and larvae. 
The inventor of The Easy See says "It was a struggle for me to see between the mesh on my veil and I would miss seeing eggs sometimes. So I decided since I will not remove my veil in the bee yard I needed to remove only the mesh. "
The Easy See does that, and replaces it with a 5 x 7 clear window that is fastened together with 10 metal screws, now I can see clearly into the hives without allowing curious bees to get too close.

A great new product for both experienced and  beginning beekeepers. 

Instructions for installation are included in your purchase and can be viewed HERE 
DO NOT clean the window with alcohol based cleaners. Water only.