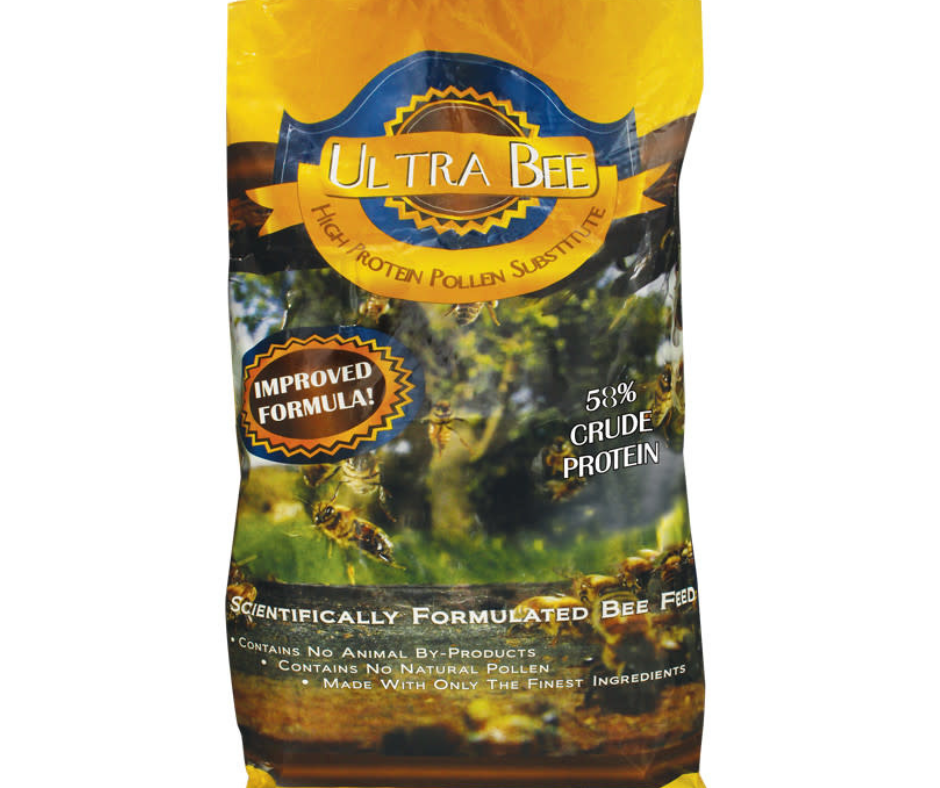 Ultra Bee High Protein Pollen Substitute Dry Feed 40 LB
Scientifically Formulated! The Gold Standard of Bee Feed!
Bees require proper nutrition to produce new bees and to increase longevity. Natural pollen has met its match! According to research, Ultra Bee patties produced results statistically equal to those of natural pollen.
Increased brood production and healthier, stronger bees
No animal by-products used; non soy based; made with the finest USA ingredients
A complete amino acid profile means your bees can utilize all the available protein
Beneficial vitamins, lipids and minerals
Ready to feed when you need it!
Highest protein content available – 60% Crude Protein
Tip: Seal unused portion and store away from direct sunlight at or below 72 degrees. May be store in freezer or refrigerator.