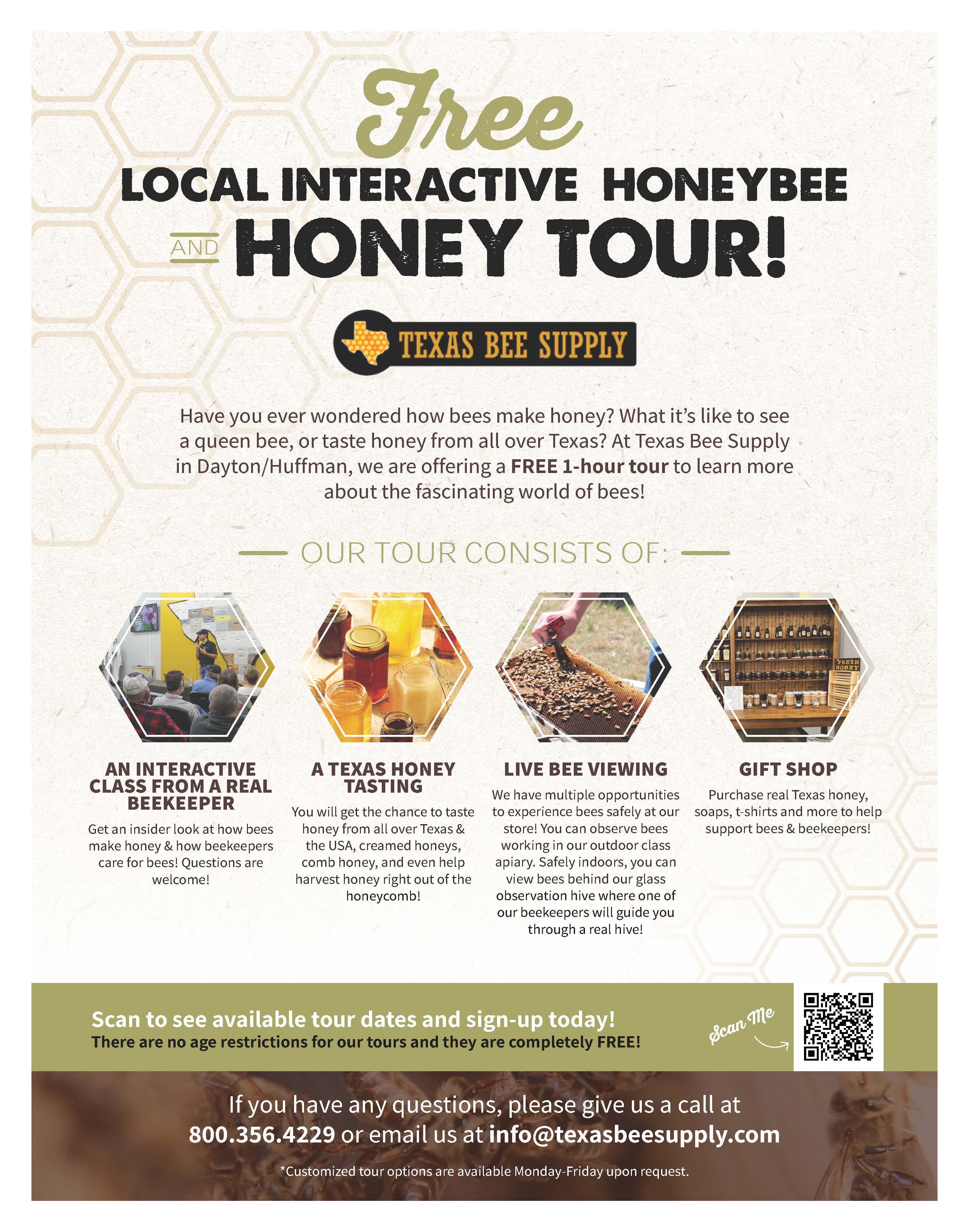 Welcome to the amazing world of beekeeping! 
Sign-up to attend our FREE 1-hour interactive tour to learn all about bees, taste honey & see real honeybees! This is a perfect activity for the whole family, school groups, clubs, social groups, church groups & more!
Tour Agenda: 

-20 Minute Interactive Bee Class- Learn about pollination, workers, queens & how a hive works!
-20 Minute Live Bee Demo- Go with us to our GIANT observation hive to see the bees in action.  Watch & ask questions as our beekeepers show you the inner workings of a honey bee hive.
-20 Minute Honey Tasting- Join us in tasting Texas honeys, creamed honeys, comb honey, and harvest a fresh frame of honey right out of the hive!
Details:  
PLEASE CHOOSE AN AVAILABLE SPOT AND CHOOSE THE NUMBER OF PEOPLE IN YOUR GROUP IN THE QUANTITY
-Minimum 2 people and Max 50 people
-Open to all ages & groups 
-Customized tour options also available Monday-Friday upon request.
Call 936-776-0739 or email dayton@thebeesupply.com to make arrangements or with any questions for you or your group.

 Looking for more options? Check out our full list of available beekeeping classes.