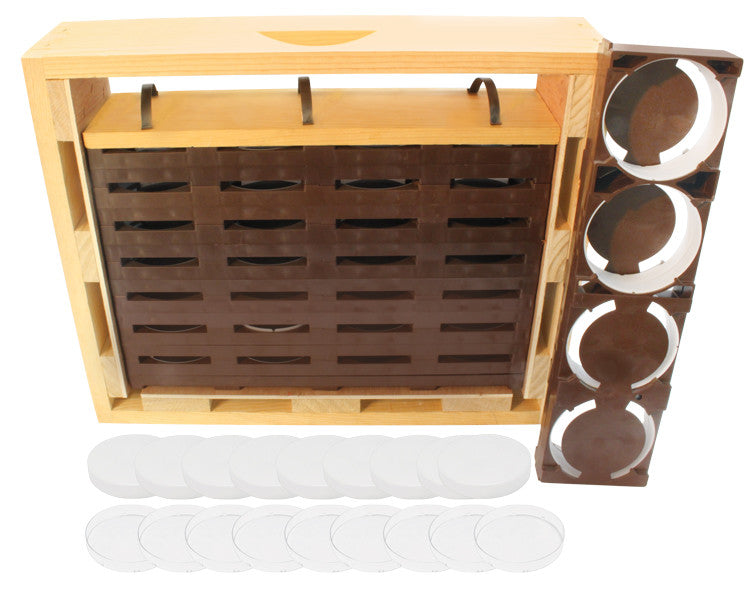 10 Frame Ross Round Comb Honey Super Combo
Here's the kit you need to get started producing America's most popular comb honey! The Ross Round super makes 32 beautiful, all-natural round sections of honey. Simply add the Ross Round super to your hive and let the bees fill in the round rings with honey. Once they are capped, remove the sections, add the covers and a label. Kit comes fully assembled. Does not include labels or thin surplus foundation.
For replacement parts, see our Other Equipment section.