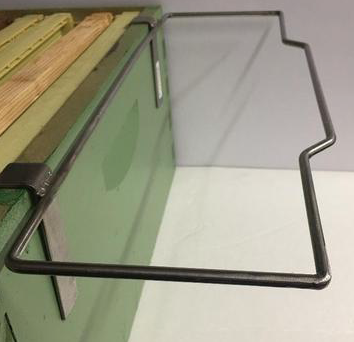 Fantastic redesigned frame holder holds up to 3 bee frames of wood or plastic or a mixture of any style.
Inspect your hives with this new closed-end design eliminates any concern of frames falling to the ground even if not put in straight. Use a mixture of any style wood or plastic frames. It suspends frames in a rectangular shaped area specifically designed to prevent them from slipping through or pushed over the end.
Made of durable stainless steel. This frame holder fits easily on your hive body or super.
Also works as a frame carrier for splits or grafting. Just place up to 3 frames in the holder and carry with the extended handle.