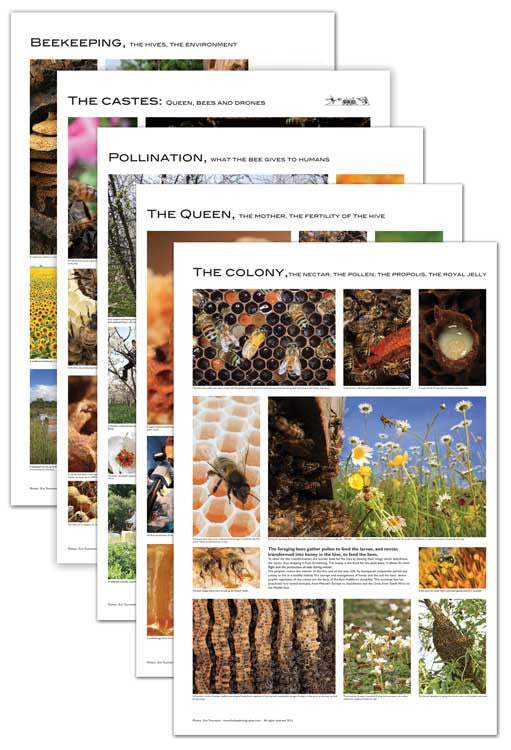 Set of 5 Beekeeping Posters
Stunning photos by French photographer Eric Tourneret captures the honeybee in a way that is seldom seen with the human eye!
Our set of 5 posters cover the following topics:
Beekeeping, The Hives, The Environment;
The Castes: Queen, Bees And Drones;
Pollination, What The Bee Gives Humans;
The Queen, The Mother, The Fertility Of The Hive;
The Colony, The Nectar, The Pollen, The Propolis, The Royal Jelly.
Note: This item is not eligible for free shipping. If you would like this item shipped, please contact our store and we would be happy to provide you with a shipping quote.