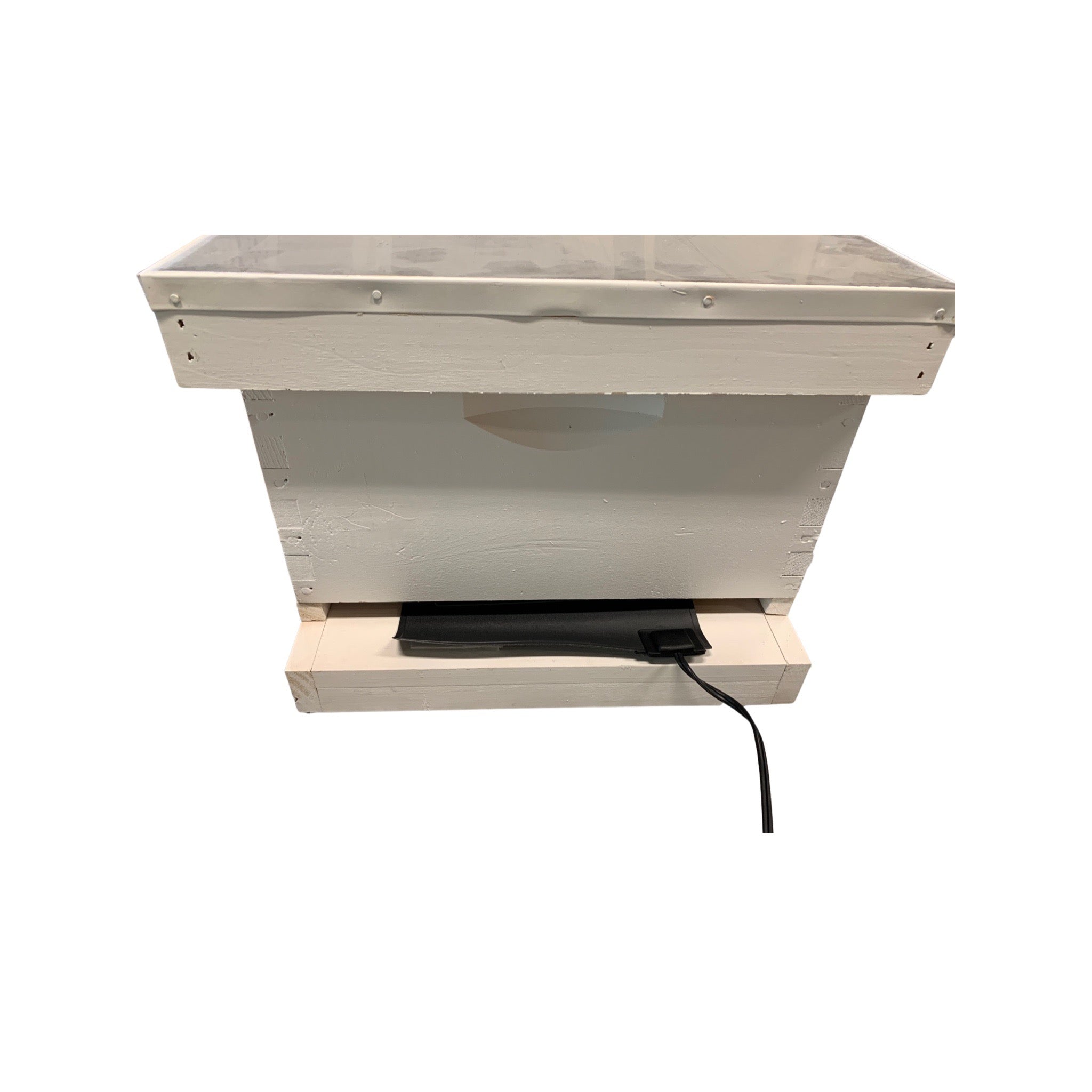 An innovative new way to keep your small/weak hives or nucs toasty during the cold winter months!
HIGH QUALITY: Made of tough, outdoor materials, designed to be durable, flexible, and waterproof. Easily wipes clean. 
STABLE & UNIFORM HEATING: The low amp heat is evenly spread in the heating pad to achieve the effect of even heating. The maximum temperature only warms the hive about 10-15 degrees above the outdoor temperature- enough to help keep small hives alive, but not enough to over heat them. 
EASY TO USE: Just place the heating pad flat on your bottom board, or under your screened bottom board and plug it in! It automatically turns on and warms the inside of the hive by 10-15 degrees. You can also install between the inner & outer cover, but it will not keep the hive as warm- heat rises! 
IMPORTANT BEE MANAGEMENT NOTES: We recommend using this product for overwintering nucs, or small/weak hives less than 1 deep box full of bees. A strong hive, more than 1 deep box full of bees, can easily keep themselves warm. Smaller, weaker hives will benefit from the help of an additional heat source. Install when daytime temperatures are consistently below 60 degrees, and remove when they are above 60 degrees. We don't recommend using an entrance reducer when installed directly on the bottom board. We also recommend creating a very small, 1/4in or less upper entrance to help prevent condensation. This can be done by cracking the outer cover only open with a popsicle stick.