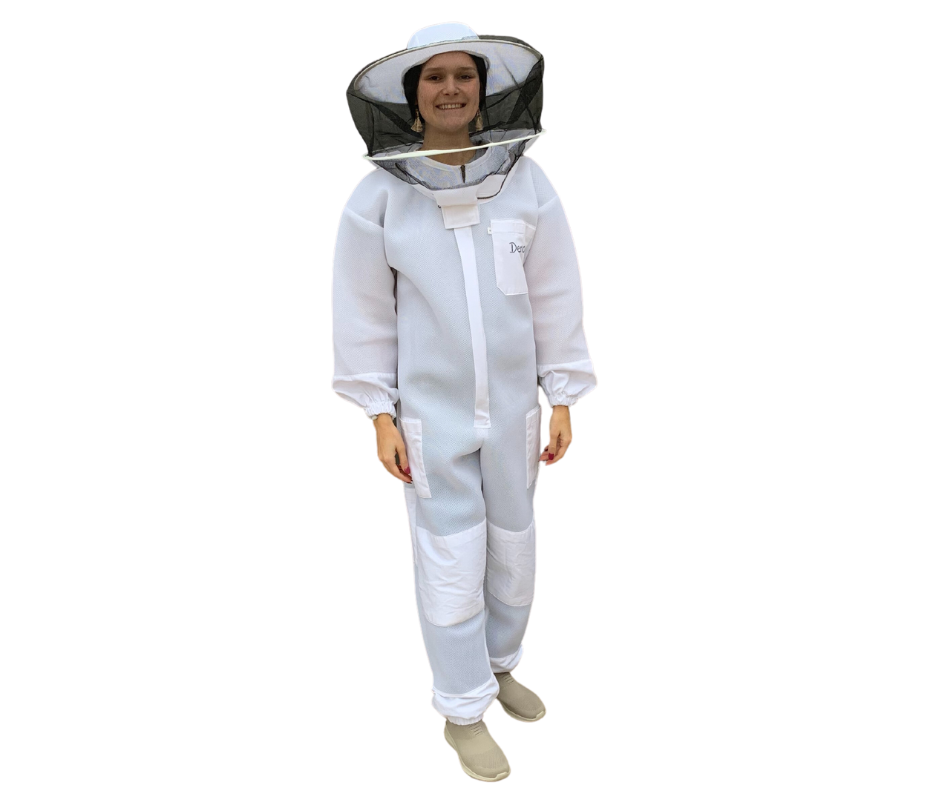 Our Air Mesh Suit ensures you stay cool on hot days in the beeyard! The open netting on both the jacket and veil allow the breeze to flow through so you can be more comfortable even on the hottest of days. Our Vented Suits are cut generously and offer the freedom of movement you need. There is one chest pocket and two hive tool pockets. There are heavy-duty, two-way zippers at the neck and chest for easy on and off and a self-supporting collapsible veil. They also have elastic at the wrist with an elastic thumb hold and an elastic ankle for a close fit.
Here are some sizing examples:

Bart is over 6' around 410 lb. Wears a 4XL suit
Steve is 6'4' 300 lb. Wears a 3XL suit
Barry is 5'11" 255 lb.  Wears a 2XL suit
Gary is 6 feet tall 185 lb. Wears a Large or XL suit. 
Allen is 6 feet tall 150 lb.  Wears a large suit

Nancy is 5'5' 140 lb.  Wears a small or a medium suit
Amanda is 5' 100 lb. Wears an XS suit